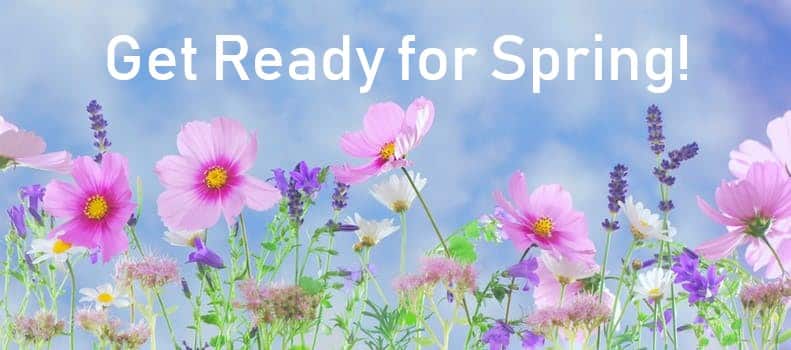 February is the month when the first signs of spring begin to pop up in the ground and in our thoughts.
Spring cleaning may (or may not) be on your agenda. But whether or not you're super-organized and super-charged to get through a list of spring cleaning chores, it's a good idea to make sure your plumbing and drains are working well. When it comes to plumbing, preventive maintenance can save you a bundle.
Here are some quick things to look for: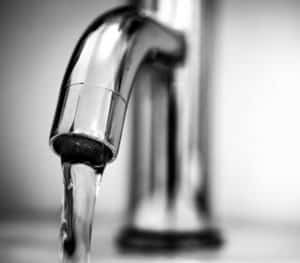 Leaks, drips, and water pressure
Leaks waste about 1 trillion gallons of water per year in the United States! The Environmental Protection Agency estimates that leaks can account for 10 percent of your water bill.
Do all your faucets and the shower shut tightly with no drips?
How about the water temperature and pressure? Can you run water in the washing machine and shower at the same time without a problem?
Do you see any evidence of water leakage or mold anywhere? Any signs of corrosion or lime scale around pipes?
Toilet functioning
Does the toilet flush well? Are there frequent or occasional clogs?
Especially if you have young children, flushing inappropriate objects down the toilet can lead to big problems down the line.
If your toilet is wobbly when you sit on it, there may be leakage at the base that has weakened the floorboards.
Drains
Are your sink and shower drains running well? If they're slow, you may have gunk building up in the pipes that needs to be cleaned out.
Especially in the kitchen, grease down the drain is a major enemy! Over time, even small amounts of grease and food residues can cause big clogs and big problems.
Sewers
Look for tree roots that might be growing into your sewer pipes and damaging them. This is especially important if your pipes are older.
Water heater
Look for any leaks or corrosion.
What to do if you find problems
Spring is a good time to have a professional plumber check out any concerns you have about your drains and toilets. Fixing small problems before they become crises saves you time and money.
The old saying is absolutely true when it comes to plumbing: "An ounce of prevention is worth a pound of cure."
Spring is also a good time to update and upgrade. You can start small with new fixtures, like a touch-less faucet. Or maybe it's time for a new sink or a new toilet. The new models are energy efficient and can save you money in the long run. Or perhaps you're ready for a full bath or kitchen remodel.
Drain Pro Plumbing
Drain Pro Plumbing is happy to help with any plumbing concerns. We can set up a regular maintenance/inspection for your water heater, pipes, and sewers. Call us at (253) 236-5000 for a free estimate.
We can also fix any plumbing problems–large or small. And we can help with remodels. You'll find our prices reasonable. We'll beat any other estimate by 5 percent.
Our professional work can't be beat! We're proud to have Angie's List Super Service Awards for 2016 and 2017. Check out our 386 five-star reviews on Angie's list, and call (253) 236-5000 for an appointment.