If you are having issues with your drain, you may be experiencing a clog in your sewers due to the presence of unwanted waste, excess water and debris in your drains. When you experience these frustrating drain problems, our plumber rooting services are the best option for you and your home in the Kent and surrounding areas. Our rooter technology is created for going deep inside the inner walls of your sewer, and performing a thorough water cleanup by removing spoilage. This interference is preventing proper function of your plumbing. If you think you may be having issues or want to avoid potential clogging, refer to our customer reviews and call our plumbers. We give a full guarantee we will take care of any plumbing emergency with our skilled rooting technology.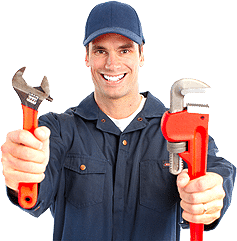 Though it is difficult to see your sewage system from the outside, there are a couple ways you can tell that you are in need of rooting services. There may be water damage to your sewage system if you smell foul and rancid smells, or encounter slow drainage. These signs may indicate that you have severe clogging or back up happening within your plumbing. Without hesitation, our Kent based emergency rooter team will repair or replace any damage done.
If you live in Kent, Washington or in the King County area, we are a local plumber company you can call for rooter cleaning services. If you have major plumbing damage caused by clogging of unwanted debris, our experienced rooter plumbers can restore and perform a cleanup for your sewage system. We can take on all clogged drains, whether it be from the toilet, shower, bathtub, or sink. Having water backup is frustrating. Call now to receive premier services from a team you can trust. Feel confident when you work with our rooter service business. 
Here at Drain Pro Plumbing, we use advanced cleaning rooter technology to assure that any invasions of waste in your system will be demolished. Our hydro-jetting machines use high jet pressure to cut roots, maintain cleanup, clean sewer lines, and clear clogged drain-pipes. With our rooter service, your plumbing will run good as new! Don't hesitate to reach out to us today. 

Call Drain Pro Plumbing today for rooter business in Kent, Washington! Don't forget to check out our fantastic reviews.
King County: Seattle, Bellevue, Redmond, Renton, Kirkland, Kent, Auburn, Federal Way, Mercer Island, Burien, Des Moines, Kent, Renton, Auburn, Federal Way, Sammamish, Issaquah
Pierce County: Tacoma, Puyallup, Sumner, Lakewood, Bonney Lake, Gig Harbor, Spanaway, Enumclaw, University Place
Snohomish County: Everett, Edmonds, Lynnwood, Marysville, Mill Creek, Lake Stevens, Arlington