Drain Pro Plumbing provides repair and installation services for the Puyallup Washington and surrounding area for sewer sump pumps at affordable costs.
Having reliable sewage sump pumps is important to keep water from flooding basements and crawl spaces. Drain Pro Plumbing has experienced professional technicians for different types of plumbing systems, both for installation practices, as well as offering quick repair services when needed. It's important for sump pumps to be inspected and installed by qualified companies to avoid them breaking later down the road. 
Drain Pro Plumbing has 24 hour Emergency Services

We provide plumber repair service 7 days a week for residential and commercial  emergency all day repairs and maintenance for when you're experiencing any sort of failure with your sump pump.
Our Puyallup area plumbers are ready and equipped with injectors and tools that they need to fix your repair efficiently and at a good price. Please call for our Puyallup and Tacoma service at 253-236-5000 or contact us online.
Sewage Pumps

Especially homes with poor drainage system can use sewage sump pumps to push the it above to the septic tank or sewer line. It's also helpful for disposing of accumulated water that collects in the sump pit, which is quite common in basements and crawl spaces. Sump pumps are designed to pump that water to the dry well or storm drain instead of accumulating in the home. 
Sump Pumps
It's an extremely helpful system for basements that have flooding. We are knowledgeable in both pedestal sump pumps and submersible sump pumps. The pedestal pump sits on top of a riser and comes on when it reaches a specific level, while the submersible sump pump works while being submerged. We ensure the install job is done with a good cost and all waterproofing is administered. 
Drain Pro Plumbing cares about your plumbing experience, as our reviews show from our Puyallup and greater area customers. Our local professionals have years of experience in whatever your plumbing problems might be and can work with contractors as well.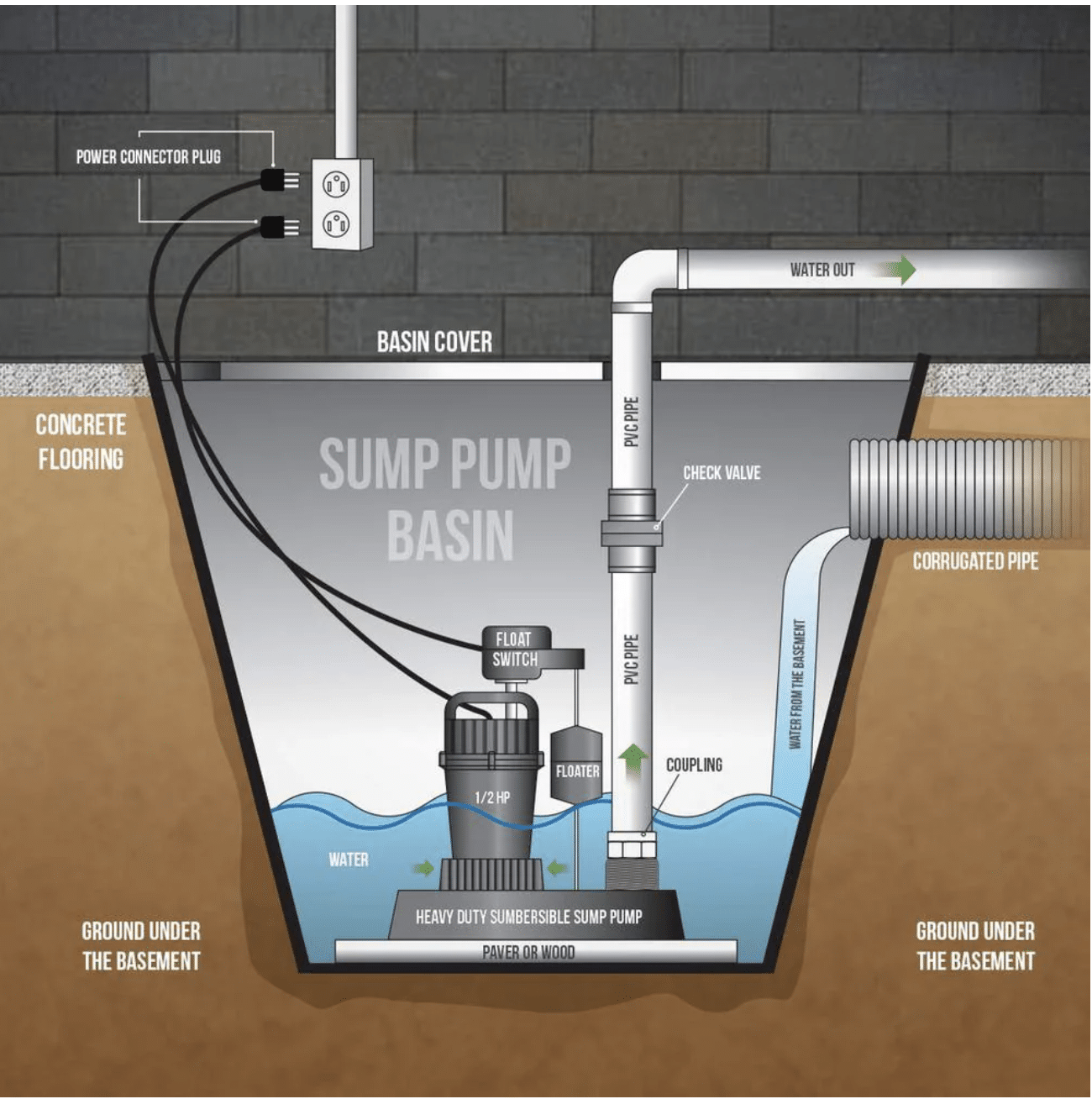 Professional Sump Pump & Sewer Services
To ensure adequate drainage and control of your plumbing, our professional Drain Pro plumbers will take always make sure to:
Install the Sump pit to prepare for the Sump Pump

We find the lowest point in your basement for the hole

Our technicians make sure your property and foundation are kept in good condition

To avoid damage to any structure, we keep a distance of 10' away from the interior walls of the basement or crawl space

The utilization of the injector pumps helps ensure that the waste and sewage is pumped away properly

Our specialized technicians make sure the installation and repairs are done with high quality work and good time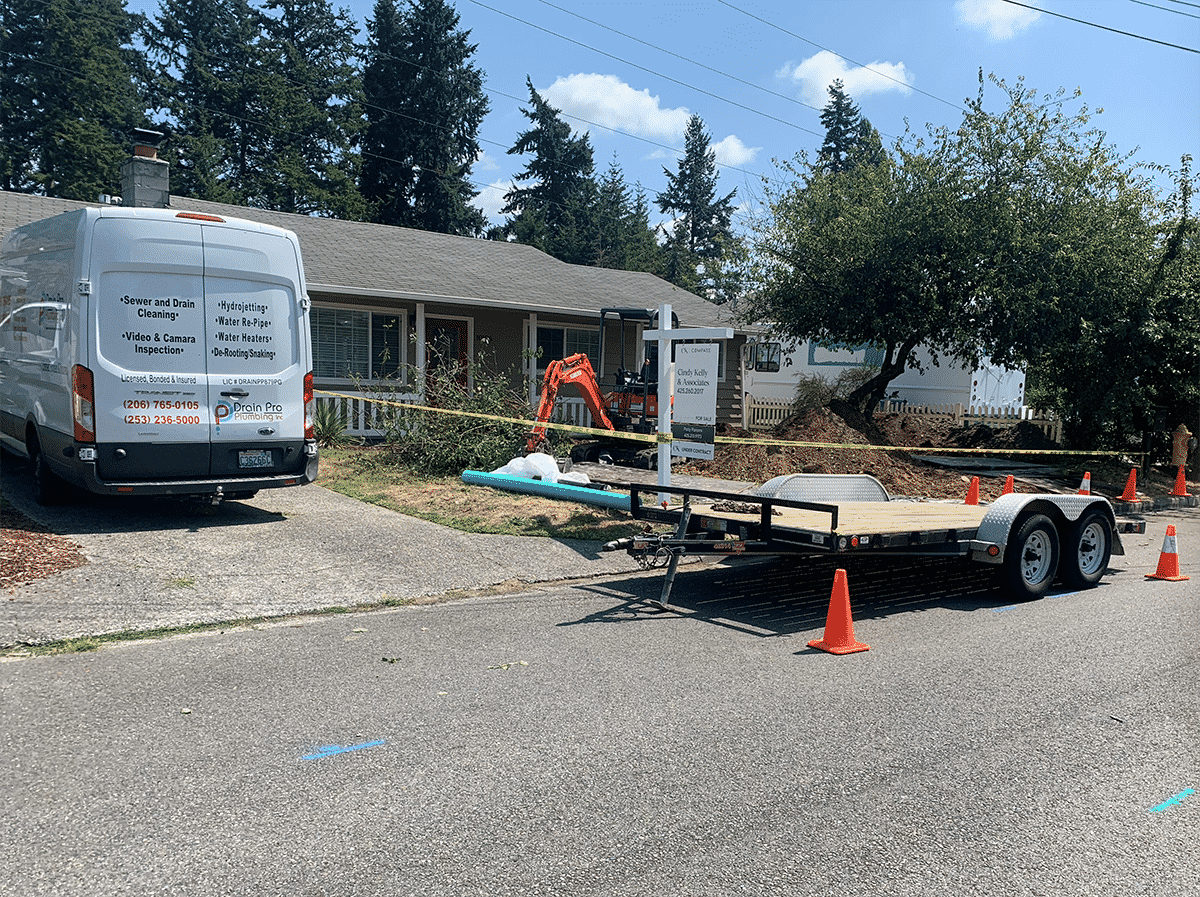 Reasons to get a sump pump now
You live in an area prone to flooding
You live in an area that gets heavy rain or snowfall
Your basement is nicely furnished or you store items you want to hold onto there
Your current sump pump is reaching the end of its life (8+ years)
You live below the water table
The soil in your area doesn't drain well
If you fall into just one of these categories you need a sump pump.
Installation is easy
Sump pumps are installed at the lowest point of your basement where water will pool first. Pumping water from this point protects the integrity of your home's foundation and keeps it from slipping over time.
You'll experience the benefits of a sump pump year-round; less moisture means your basement stays warmer and dryer year round, making it a more comfortable place for you and your family.
A Brief History of Sump Pumps from Len the Plumber:
Sump pumps have become a common fixture in most homes. They are vital components for transporting water surplus out of the basement and preventing moisture damage. While you might take these products for granted, there was a time when they didn't even exist. How did it become such a must-have mechanism for homeowners across the nation?
In 1946, Karl Neidermeyer completed his duties with the U.S. Navy and returned home to work in his father's motor shop. During his time out at sea, Neidermeyer was selected to work on floating dry docks and used big pumps to pull ships from the water. It was a successful method and increased his interest in various pumping systems.
As he was helping his father, Neidermeyer realized what a difference these mechanisms could make in removing groundwater from residential and commercial properties. He also recognized many flooding issues were a result of power failure and decided to come up with a viable solution. This is when the battery backup sump pump system had its start.
Over time, these devices became more and more efficient. An assortment of sizes were created to handle various property needs, and different technologies were implemented to construct a responsive unit that will automatically turn on once the water has reached a certain level. It eventually became mandatory in some states to have a sump pump installed in the basement of every home.
Sump Pumps Add Value to Your Home and Save Money and Energy Costs!
Did you know, more than 60% of American homeowners suffer some type of moisture in their basement or crawl spaces? If you notice a musty smell when you enter your basement, or see signs of flooding including:
Wet flooring
Standing water
Water marks on walls
Mildew
Mold
You may be part of that 60%. Hiring a professional restoration service to rule out any signs or traces of dangerous mold is your first step. After this, installing a sump pump is necessary to keep your basement dry.
If your home sits in a flood prone area, it's highly recommended that a sump pump be installed immediately. Homes that sit in a flood area typically already have a sump pump installed. Proper maintenance should happen every 6 months to keep the sump pump in proper working order.
Keeping water away from your home is one of biggest complaints from homeowners. Using a sump pump will take away some of the guesswork and keep the manual labor of watching for signs of flooding or water damage to a minimum.
If you do feel like you suffer from excess water damage, call DrainPro today to schedule an appointment for a consultation with one of our experts. We will identify any issues and put together a game plan to assist you with removing the problem and keeping your home free of moisture as quickly as possible. Call us today for more information!