As a plumbing company servicing the Kent and surrounding communities, Drain Pro Plumbing offers sewer and sump pump install and maintenance.
Many homeowners basement foundations need proper plumbing systems to assist with getting the water and sewage pumped to where it needs to go. Drain Pro Plumbing provides qualified and experienced technicians for all sewage and sump pump install and repair services a good cost. We ensure our customers receive quick and affordable care at a time that works for them. 
All day Emergency Plumbing and repair Services
Drain Pro Plumbing also sees the need for servicing when you least expect it. We have 24/7 emergency sump pump repair servicing for when there is any type of failure.
We have plumbers available all day and night in the Kent WA city area. Our repair services our here to fix your water plumbing repairs at a great price and timely manner. 
Drainage and backup issues can become a serious problem when not handled correctly. It's important to hire a sump pump installation business that is knowledgeable and reliable.
Sewage Pumps

The sewer and sump pump works by pushing what has accumulated in the sump pit, out to the city septic tank and street above to the sewer line. This can occur pretty frequently in homes and properties with low basements or crawl spaces. It's good to keep from having water collect for too long inside of your home and to keep things dry, and get a plumbing system to keep water moving to outside the house.
Sump Pumps
Drain Pro Plumbing understands the need for having a team ready for installing new sump pumps as well as providing service calls. Our professional plumbers have tools and supplies needed for both types of sump pumps, submersible and pedestal. The submersible system is able to get wet while sitting underneath the water, and the pedestal type is designed to be up higher and will turn on when needed. 
We care about your experience, and it shows from our plumbing reviews in the local Kent area from both residential and commercial customers.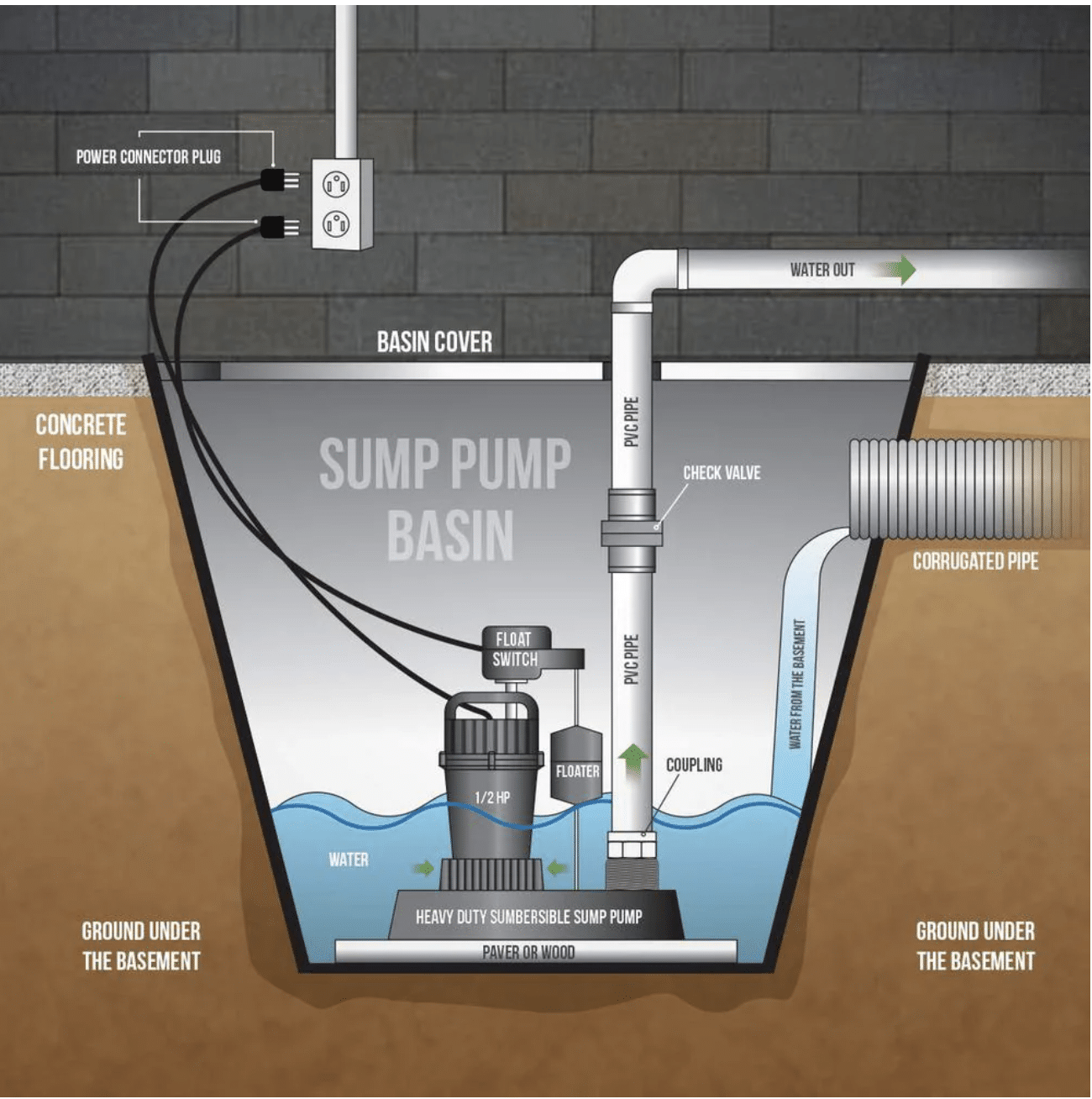 Sewer Services and Profession Sump Pump Care

With many years of experience, we are one of the local companies that will continually find solutions at good costs no matter what the job might be. Our professional Drain Pro plumbers are ready today and always will:
Make sure the Sump pit is dug for the sump pump

Ensure installation is at the lowest part of your basement
Have technicians available for each kind of installment or repair
Make sure your foundation and property are kept in good condition
Keep 10' of distance away from interior of basement or crawlspace
Use and have injector pumps ready to make sure waste and sewage is pumped well
Be on time and provide quality work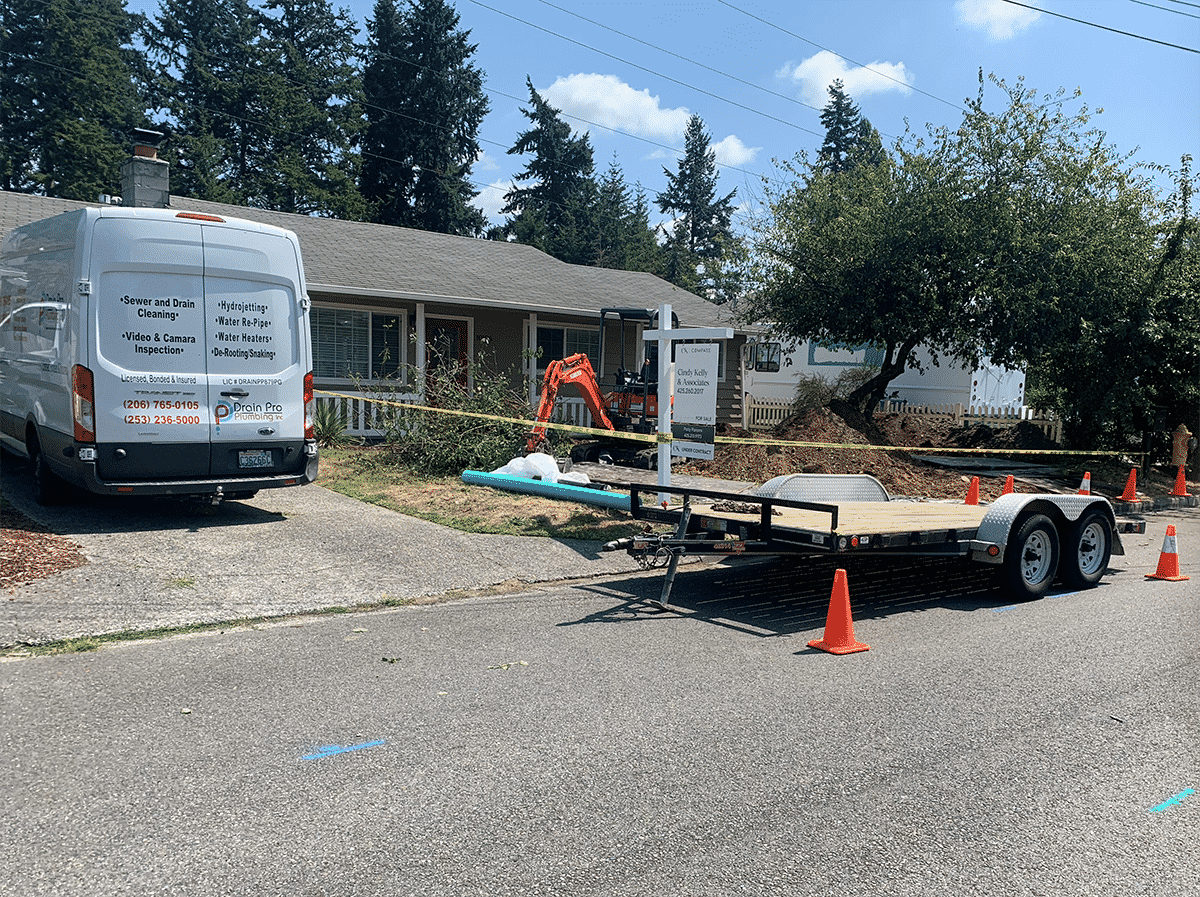 Reasons to get a sump pump now
You live in an area prone to flooding
You live in an area that gets heavy rain or snowfall
Your basement is nicely furnished or you store items you want to hold onto there
Your current sump pump is reaching the end of its life (8+ years)
You live below the water table
The soil in your area doesn't drain well
If you fall into just one of these categories you need a sump pump.
Installation is easy
Sump pumps are installed at the lowest point of your basement where water will pool first. Pumping water from this point protects the integrity of your home's foundation and keeps it from slipping over time.
You'll experience the benefits of a sump pump year-round; less moisture means your basement stays warmer and dryer year round, making it a more comfortable place for you and your family.
4 Components of Sump Pumps
There are two main types of primary sump pumps homeowners can consider, in addition to a two-battery backup system.
Submersible sump pumps: You can find the pump's motor and housing inside of the hold. These pumps are quieter and more powerful than their pedestal counterparts, making it more ideal for those who spend a lot of time in their basement or those who know their pump will need to extract a lot of water.
Pedestal sump pumps: The pump's motor is next to the basin in this type of sump pump. Since this method can be louder than its submersible counterpart, this type is best for those who don't spend too much time in their basement or whose pit is simply too narrow or deep for a submersible pump.
Battery-operated backup: If the electricity goes out during a storm or natural disaster—which might cause your pump to fail—a pump with a battery backup can help prevent flooding while the electricity is out.
Water-powered backup: A water-powered backup system is useful in a power outage and uses increased water pressure to clear the water in the basin, meaning there is no need to monitor or replace batteries.
How much does it cost to replace a sump pump?
If you already have a sump pit and you're simply replacing the pump, the cost is much lower, as a pit will not have to be installed. At DrainPro, we are committed to giving you the best possible quality of work and best value. Call us today to get a free estimate.
Sump pump life expectancy
Finally, be aware of the life expectancy of your sump pump. Most pumps last around 10 years, but the lifespan is affected by the acidity and cleanliness of the water entering the pump.
Maintaining a sump pump
Sump pumps require scheduled maintenance. Dirt, sand, and other debris can clog the pump and prevent it from working at capacity during an emergency. Most homeowners only find out that their pump isn't working when it's too late; we recommend servicing your sump pump every 6 months.
Call DrainPro if you have any questions about sump pump installation, repair, or replacement in Kent!