Does it seem like your drains at home take forever to drain? Or does it seem like the kitchen sink backs up more often when you're doing the dishes? These are all the telltale signs of a slow-moving or clogged pipeline. Sometimes you can handle these clogged drains on your own by using liquid drain cleaners, but for those clogs that have been building up for years and years, sometimes the only solution is getting professional help. In fact, your home or property may benefit from hot water Hydro Jetting.
What is Hydrojet Drain Cleaning?
Sometimes known as hydrojetting or hydro jet cleaning, hydro jetting Seattle is a process of deep cleaning pipe backup that involves a high-pressure water jet system. The heat and the extreme force of the water can cause even the most stubborn of clogs and obstructions to break up and dissipate.
This high-level technique involves our team of expert plumbers spraying water at extremely hot temperatures between 80° to 200° into your home's drainage system at a pressure of anywhere up to 5,000 PSI (pounds per square inch). Things like hair clogs, debris and food buildup, and sanitary wipes don't stand a chance during the hydro jet drain cleaning process.
Hydrojet Drain Cleaning Seattle
Hydro jet cleaning is highly recommended for pipes clogged with low to medium amounts of waste, tree roots, and debris, as opposed to using plumbing snakes or drain cleaning chemicals that don't always catch everything. Sometimes a clog is so deep down in the pipe, that it can be near impossible to reach with a plumbing snake, but with hydro jetting Seattle, the water is able to reach the entirety of the pipeline. The combination of hot water and pressure causes the clogs to either break up or be pushed out into the proper disposal line. Why spend hours of your day trying to take care of a hard-to-reach or massively clogged pipe when a hydro jet cleaning professional can take care of the issue quickly and efficiently?
At Drain Pro Plumbing, we provide high-quality hydro jetting and other plumbing services to Seattle and the surrounding areas. We are always happy to answer any questions you may have about our services and techniques. Just give us a call!
Hydro Jetting Service Seattle
When we clean your pipes with this hydro jet pressure technique, they will never be cleaner! Years of grime, gunk, and buildup are washed away with a hydrojet cleaning, leaving your drains running as smoothly and efficiently as when they were first installed. When you use the hydro jetting Seattle professionals at Drain Pro, we guarantee that your home will have the absolute cleanest of sewer drains. Whether it be in your bathtub, sink, or toilet, they'll be fully cleaned of any clogs and debris. There's almost nowhere in your home, the hydro-jet process can't be put into action. Bathroom sink draining a little sluggish? Does it feel like you're taking a bath when you're in the shower? Hydro jet cleaning can take care of those issues and more, leaving you and your family with spotless and cleansed drains. One of the best advantages of the process is that we are only spraying water; there are no harsh chemicals that are dangerous to inhale and do additional damage to your pipes or to the environment.
Hydro-jetting is the best way to go when considering a pipe cleanout. The water sets off at high-speed, powering through the pipes and cuts through a majority of all blockages and build-up that can occur in sewer pipes on a regular occasion. A drain or plumbing snake can only catch some of the clogs and when it does pull the debris back out, you usually aren't getting the bulk of the buildup. Unlike hydrojetting, it will also not affect any of the mineral buildup or scaling that can happen on internal pipes.
Sewer Hydro Jetting Seattle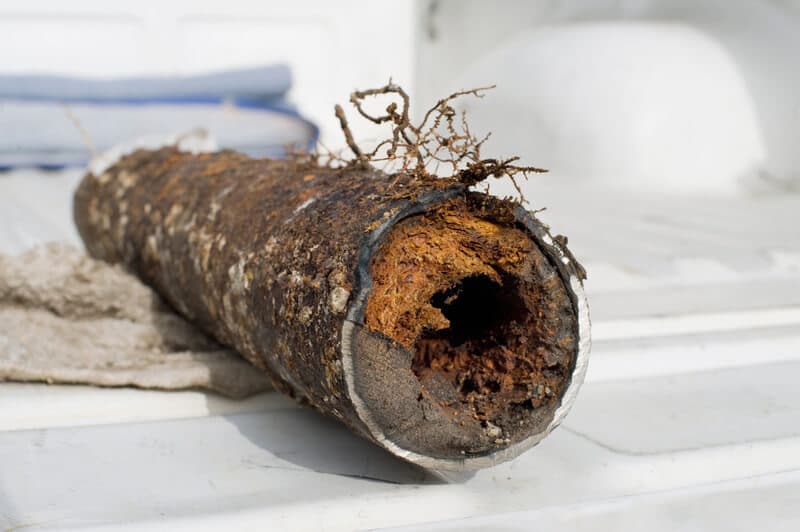 While hydrojetting cannot fix every blockage issue, it is the best choice for safely and effectively cleaning out your pipes. Since it only uses hot water and doesn't require the use of abrasive or harmful chemicals, hydrojetting cleaning is a more sustainable plumbing solution. On occasion, our plumbers will use heavier machinery, like an Electric Eel, to break up blockages quicker with its rapidly spinning steelhead. You can rely on our trained and equipped plumbers in the King County area to get the job done in any way that works to best clean your drains in the safest way possible.
Hydro sewer jetting is a job best left to those who are experienced and knowledgeable about the process. You won't find proper hydrojetting tools in any maintenance store, so the only way to ensure that it is done properly is by hiring a professional plumbing company like Drain Pro Plumbing. Though the process of hydrojet cleaning seems straightforward and simple, it does indeed require special equipment and adequate experience. If the jetting is done incorrectly, you could be dealing with improperly cleaned pipes still full of debris or worse, damaged pipes that will be much more costly to replace or repair.
Hydrojet Plumbing
Whether it be your sewer drain pipes or the pipeline in your kitchen, Drain Pro plumbers have the expertise and training necessary for effectively using hydrojetting to clear out your pipes. Drain Pro is a fully insured and licensed company and we ensure that all of our plumbing team are well-trained and certified. We are committed to providing customers with clean and timely guaranteed service while remaining respectful and responsible. A few of the services we provide for those in King County and the surrounding areas like Pierce County are as follows:
Hot water hydrojetting
Drain cleaning and clog removal
Sewer systems maintenance and repair
Leak detection and repair
Water pressure issues
If you have seriously clogged sewer drains and need to clear them out as soon as possible, then call us at Drain Pro Plumbing to schedule your hydro jet cleaning service today! We are ready to assist you with all of your professional plumbing and hydrojetting needs if you live within the Washington State area.