Drain Pro plumbers are licensed professionals with experience in the full range of plumbing expertise and problems. We use the most advanced technologies to get the job done right.
Whether you need to fix a leak or unclog a drain, Drain Pro will get your job done efficiently. No job is too small--or too large.
We'll give you a fair assessment of whether you can repair a faucet or fixture, or whether it's time to replace it.
We repair and install:
Kitchen sinks
Bathroom sinks
Utility sinks
Toilets including new "touch" toilets and power flush toilets
Showers and tubs
Outdoor faucets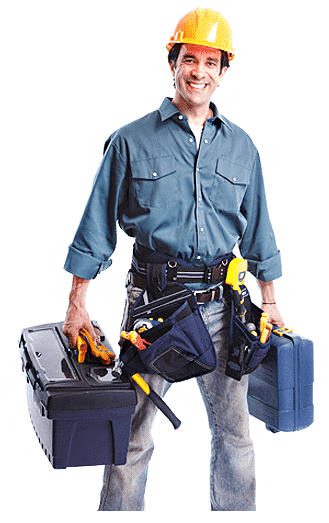 Drain Pro Plumbing can clear and clean all kinds of drains. We specialize in preventive maintenance: inspecting and cleaning out your drains to make sure there won't be a problem. There's not much worse than clogged drains and sewage backups.
We use high-tech cameras to look inside your drains, and hydro-jet technology to clear clogs.
We recommend inspection and maintenance every three years, to make sure that no problem develops. But we're also available 24/7 when there is an unexpected problem.
Drain Pro Plumbing are experts at putting in new pipe systems in your home. How do you know when it's time for a new pipe system? There are many indicators that it may be time for new piping:
If your home is older and still has a pipe system that hasn't been replaced in 20 years
If your water pressure is weak
If your water is rusty
If your water has a funny smell
Replacement pipes aren't inexpensive, but it's important to re-pipe when it's time. It will save you the headache and mess of having pipes break.
Drain Pro Plumbing can help you evaluate the state of your pipe system to decide on whether you need a repair or new pipes. We are experts at both.
In the Seattle area, we get 37.49 inches of rain per year. That means that sump pumps are often a necessity to keep the basement clean and dry. Sump pumps send water away from the house to a storm drain or other area.
If you're planning on buying a new home, Drain Pro Plumbing can help you assess whether its sump pump is properly installed and adequate to do the job.
If you've had your sump pump for a few years, preventive maintenance is a good idea. You want your sump pump in good working order, and prepared to handle a sudden deluge.
Drain Pro's expert plumbers are happy to inspect your system and suggest any necessary repairs. We are also experts at installing new sump pump systems, both the submersible and the above-ground pedestal type. We can advise on which system configuration might be best for your home.
A submersible sump pump works while submerged under water. The pedestal pump is elevated on floor level, and turns on to pump when water reaches a particular level.
Drain Pro is experienced in sump pump and sewer pump installation, including digging a sump pit at the lowest point in your basement or crawl space, and installing the pump according to regulations. We are careful to protect the basement walls and your foundation.
In an emergency, Drain Pro Plumbing keeps sump pumps and sewage ejectors on hand, to help prevent damage in your basement. Call us at 253-236-5000 and we'll bring our equipment to you as soon as possible.
Sewage Pumps are used to pump residential sewage out to the city sewer line (or to a septic tank). The homeowner is responsible for maintenance of the pump and the side sewer that leads to the city sewer line.
If you have a pipe or pump break or sewage back up, Drain Pro Plumbers is available 24/7 to come to the rescue. We keep sump pumps and sewage ejectors on hand, to minimize any damage to your basement in an emergency. Call us at253-236-5000 and we'll bring our equipment to you.
Drain Pro Plumbing technicians are experts at inspecting and clearing sewers and drains. We use the latest equipment with cameras to look inside your pipes and drains and check for any clogs. Regular inspections and flushing out of your pipes and drains can prevent costly breakages and nasty sewage backups.
If your drains are running slow or your pipes are clogged, we'll use hydro-jetting, a high pressure water stream to clear out drains and sewers quickly and safely.
There are up to 36,000 sewer overflows a year in the United States, almost half of which are caused by a buildup of fat, oil, and grease in the pipes. You can prevent this kind of overflow by preventing kitchen grease from going down the drain. It takes a little more time, but it will save you money and save you from a sewage mess.
In the Seattle area, homeowners are responsible for maintaining the side sewer, the sewer pipe that goes from your home to the municipal sewer main in the street. Some homeowners may not even know where their "side sewer" is located. Drain Pro Plumbing is expert and locating side sewers and checking their condition. This is a case where regular preventive maintenance is a lot cheaper than paying for a pipe break repair or replacement, including repair of any sidewalk and street surface torn up as part of a repair.
If you do need to replace pipes and drains, it may be possible for Drain Pro Plumbing to use
trenchless sewer repair to replace your pipes. This method is able to replace the old sewer line with a new one, without digging up the old line: no digging and no jack-hammering.
Whatever your drain or sewer concern, Drain Pro is ready 24/7 to help. We have the experts and the advanced technology to diagnose blockages, clear them out, or install new pipes and sewers. Call us at (253) 236-5000 for an estimate.
And, if you're buying a new home, we're happy to inspect the pipes and drains before you sign your contract.
Garbage Disposal Repair and Installation
Garbage disposals are a time-saving kitchen innovation, but they need proper installation and care to keep them in top working shape. This American invention is now used in about 50 percent of U.S. homes.
Drain Pro Plumbing is expert at installing and servicing garbage disposals. Call us at (253) 236-5000 if you have a problem with your garbage disposal. Our prices are fair, and our service is great.
Hydro-Jetting Root and Vegetation Removal
If you're living in a house that is 10 years old or older, you may have a problem with vegetation growing around your pipes. Vegetation, including tree roots can damage your pipes.
Drain Pro Plumbing uses the advanced technology of hydro-jetting--high-pressure water jets--to cut roots and other vegetation away from your pipes. We use the same hydro-jetting to clear the inside of pipes and drains, if necessary.