It is common for homeowners to put plumbing issues in the back of their mind, until emergency plumbing services are needed. In an emergency, every second counts, especially in situations, such as a burst pipe or busted water heater. In emergency situations, it is essential that you hire a qualified plumber to avoid costly mistakes down the road. The best defense is to have plumbers on hand before a disaster strikes, so in order to protect yourself, here are five questions to ask before making the decision to hire.
Are You Licensed?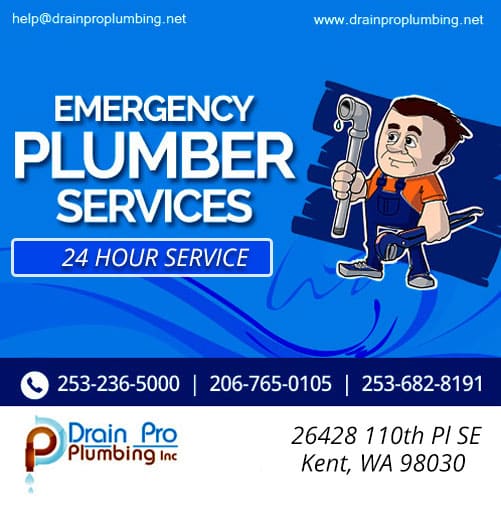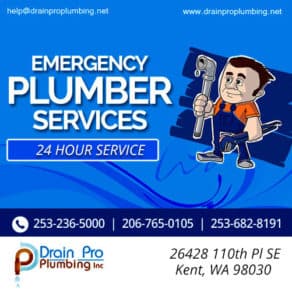 The first question to ask when hiring potential emergency plumber is, are you licensed in Seattle? Not all areas require a license, so if they do not have one, make sure to ask if it is required. Licensed plumbers in Seattle have passed a test showing they know the current building codes and they are also required to stay up to date on all building code changes. If a license is required and you hire an unlicensed plumber, the work will be considered illegal, which means the insurance company will not reimburse you and you may have to pay a fine to the city and/or county.
Do You Have Insurance?
Plumbers in Seattle should carry both liability insurance and workers compensation. Liability insurance pays for damages and repairs that are the result of a plumbers actions. For example, if the plumber causes damages to your house while the plumbing problem is being fixed, liability insurance will pay for the damages. If the plumber is not insured, you will be responsible for the damages. Worker's compensation is designed to cover the plumber and their employees in case of injuries that occur while in your home. Without workers compensation, you would be responsible for the medical bills and any other associated costs.
Do You Charge for Estimates & What Are Your Fees?
Keep in mind that the fees for emergency plumbing services are typically more expensive than non-emergency fees. Some plumbers may charge a fee to look at your plumbing problem and to give you an estimate. This fee is often non-negotiable, so make sure to ask about the charge, before the plumber arrives. Fees vary among plumbers, so make sure to ask if the plumber charges an hourly rate and what it is or do they charge a flat rate fee for service calls. Some emergency plumbers may charge a fee for the service call, in addition to parts and the hourly rate.
How Soon Can You Fix the Problem?
Unfortunately, a plumbing emergency doesn't usually occur during normal business hours and not all plumbers in Seattle provide emergency services, so when searching for potential plumbers, make sure to ask if they provide these services. An emergency plumber is on call 24 hours a day, however, if they have a drive a far distance, the response time may be delayed. If you have a serious leak, the response time can add up to thousands of dollars in damage to your home, while waiting on the plumber.
Do You Have Any Specialties?
Some plumbers specialize in only certain areas of plumbing, so make sure you ask if they have a specialty. For example, some plumbing services may only provide emergency services for commercial properties or a residential plumber may only provide services for interior problems and will not repair sewer or outside plumbing leaks.
Make sure you clearly understand the warranties, if any, provided for parts. After the problem has been fixed, make sure you read and understand the bill as well as what services were provided before the plumber leaves your home.