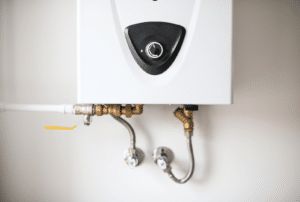 Running out of hot water can be the worst, especially if you're in the middle of a shower. Older water heaters aren't as efficient at heating the water or don't have a large enough reservoir that can last through back to back uses. If you're constantly running out of hot water in your home, then it may be time to upgrade your water heater. A tankless water heater is the perfect solution for those looking to keep their residence stocked with a  steady supply of hot water.
It can be a hassle to consistently store a large supply of hot water, as opposed to now having the option of installing a tankless water heater in your home. With this new appliance, you can have hot water whenever you want because the water heater is able to heat up water only when it's needed. For you and your family, this means you're not only saving your energy bill, but also making an efficient use of your time.
Tankless water heaters typically last up to 20 years or more, which is more effective than a storage water heater which only lasts about 10-15 years. As claimed by the U.S. Department of Energy, tankless water heaters are the most useful way to go and they use less energy in comparison to other water heating devices.
A tankless water heater instantly heats up your water when you need it without the use of a bulky storage tank. It provides on demand hot water whenever you use your hot water faucet and only when you need it. There's no waste because the water heater uses the cold water that's already on hand and simply heats it upon request. No more waiting around for your hot water tank to refill throughout the day!
Water Heater Repair Kent WA
After you've made the necessary upgrades and gotten your very own tankless water heater, you may find that repairs every now and then are still necessary. Even though tankless water heaters are built to last for up to 20 years, it still requires regular upkeep and maintenance in order to prolong its functionality and durability. While the speed and relative ease at which tankless water heaters provide hot water can make them seem indestructible, small damages and regular wear and tear do still contribute to the lifespan of these devices. You may need to look into getting occasional repairs and fixes done on your tankless water heaters a few years after installation. The good news is that it is most likely that the repairs needed on your water heater can be provided to you with quickness and efficiency, at a time that works with your schedule.
When you need a repair for your tankless water heater, you can always count on Drain Pro Plumbing. We are a reliable and well trusted plumbing company that provides all manner of plumbing services. Our technicians are especially proficient in tankless water heaters. If you need to have a tankless water heater installed or if it's been a few years and you need some parts replaced then look no further. When you choose a Drain Pro plumber, you're choosing excellent customer service and quality repairs. Our plumbers in King County are trained to get the job done for you with reasonable timing on any day you schedule an appointment for a repair service. We take pride in our commitment to our customers and we want to provide you with the best service of your choice here in Kent, Washington.
Water Heater Replacement Kent WA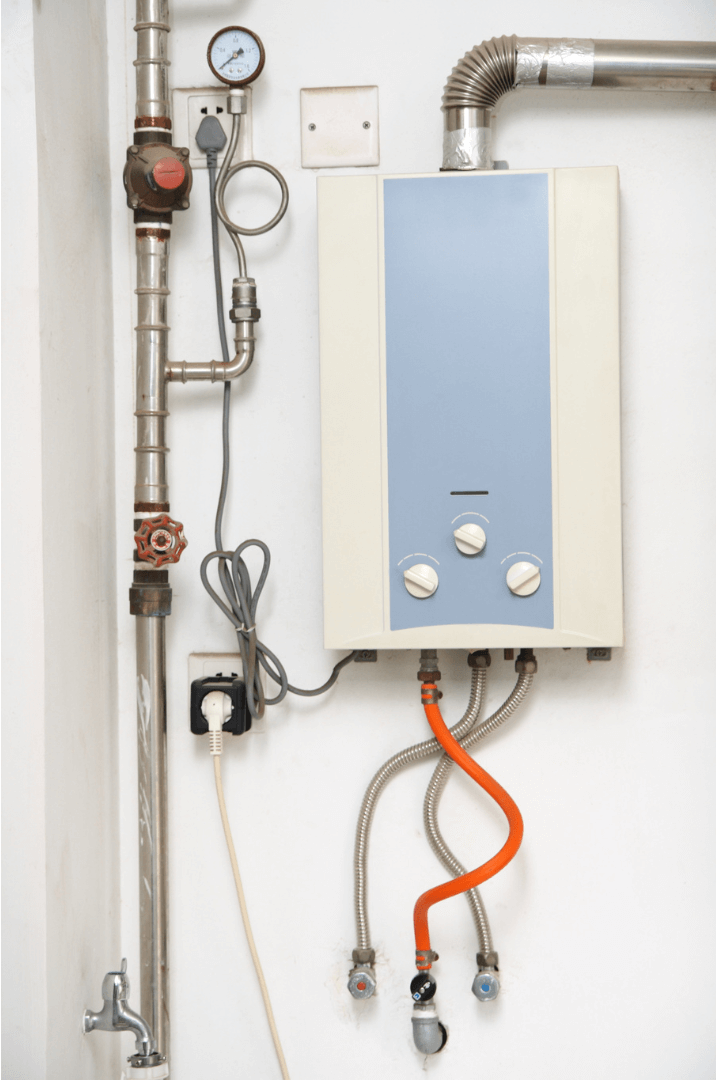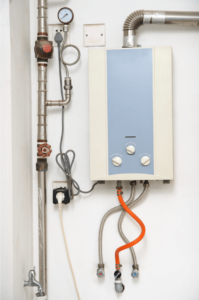 In addition to the small needed repairs on your tankless water heater, replacements on this living essential can become necessary when so much time has gone by. Installation of tankless and electric water heaters is a major task, and must be done by the best trained plumbers. Our professionals have years of experience replacing electric appliances and are experts at their jobs. Before wasting any gas attempting to search on your own, call us straight away for the installation of a new water heater into your home.
Tankless water heaters are typically more expensive than more traditional storage water heaters, but you won't regret paying a little bit more beforehand. A tankless water heater has a smaller footprint and is more efficient, requiring less energy to function. Not only will you no longer waste time waiting for your hot water to replenish, but you'll save money by using less water! Tankless water heaters also last longer than standard storage heaters and have parts that can be easily replaced or mended by professionals at Drain Pro Plumbing. By offering long lasting use and easy to source replacement parts  make tankless water heaters a smart investment.
Getting a new tankless water heater will change your life for the better. It will drastically reduce the amount of time you have to wait before the water is heated enough for a shower. Tankless water heaters instantly provide you and your family with clean, fresh, hot water. 
There are many factors to take into consideration when you are getting ready to replace your old water heater with a  tankless option. Depending on your preferences and price point, the choices can be overwhelming, but a professional tankless water heater installer from Drain Pro Plumbing can help you make an informed decision about which water heater brand will suit your home's needs. 
At Drain Pro Plumbing, of all the Kent plumbing services we can provide to you, we would be delighted to install and replace any and all your home appliances, including tankless water heaters. You may also refer to our encouraging customer reviews to get the confirmation you need that with our trained workers, you are in good hands. We want to help you feel at ease in your Kent home and the only way to do that is if you know we will take care of your plumbing concerns.
Call Drain Pro Plumbing in Kent, WA to install, repair, or replace a tankless water heater for you today.