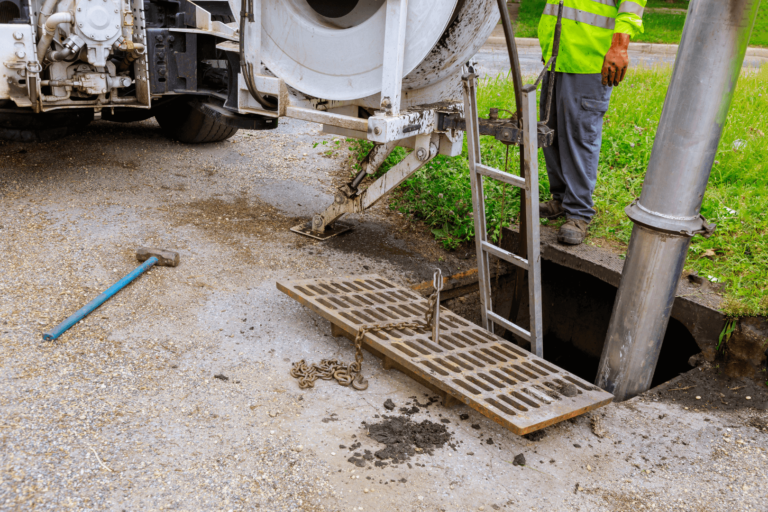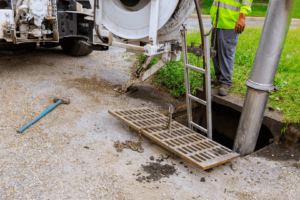 What is a Sewer Cleanout?
The sewer clean out is a pipe or pipes with a cap that provides easy access to your home's sewer line and other plumbing. This ease of access allows plumbers to quickly and efficiently reach and remove any blockages or just to perform regular maintenance. The clean out is connected to a lateral sewer line, a sewer line that connects your home to the main public sewer system. Usually, the sewer cleanout is located somewhere along the lateral sewer line.
Sewer blockages can cause the sewer line to get backed up and leak into the house. If a blockage occurs in the lateral sewer line, that could lead to serious issues for your home such as sewage backing up or overflowing toilets. The sewer cleanout provides your plumber with access to your sewer line. From this sewer cleanout, the plumber is able to remove lateral clogs that could cause an overflow.
Not only does scheduling regular upkeep maintain your sewer cleanout and keep it clog free, it ensures that the health of your home is maintained as well. A backed up sewer can lead to exposure to harmful contaminants and bacteria as well as foul odors. Sewer clean outs cut down on that risk considerably, leaving your home safe and clean. A professional sewer clean out will also keep your pipes running smoothly and clear of any debris or clogs. You won't have to deal with slow draining sinks or overflowing toilets for a very long time.
At Drain Pro Plumbing, our plumbers are highly trained in all aspects of sewer cleanouts and cleaning. We are proud to offer our plumbing acumen to the residents of Seattle and the surrounding area.
Sewer Drain Cleaning Seattle
Can I Clean Out My Sewer Myself?
As a homeowner, it may be tempting to try to clean out your sewage system on your own without help from a professional plumber. Small simple household clogs can be easily taken care of with liquid plumbing agents or a drain snake, but that's not the case with large clogs in your sewer clean out. It's especially not a great idea when pipes are excessively clogged with high levels of waste and debris. What starts out as a cost saving measure can quickly turn into a stressful and time consuming endeavor.
Rather than just a simple, DIY sewer cleaning project, you're now dealing with a full scale sewer cleanout from extremely clogged pipes. At Drain Pro Plumbing, we can do all of the above. We can perform a simple sewer clean, a complete sewer cleanout, or repair to any damage done to your sewer-system functions in Seattle and the Puget Sound area. Our team of professional plumbing experts will quickly and effectively have your sewer cleanout clog free within no time at all. Save yourself the hassle of trying to handle all the work yourself. When you trust and rely on Drain Pro Plumbing to take care of your plumbing woes, we won't let you down!
Here is what you can expect when you hire Drain Pro plumbers:
Reliable sewer drain services
Installation with same day availability
Emergency plumbing repairs
Upfront Prices
Reasonable rates
No extra or hidden charges
Available 24 Hours a Day, 7 Days a Week
Licensed and Insured plumbers
Call DrainPro at (206) 785-1404 for all your plumbing needs!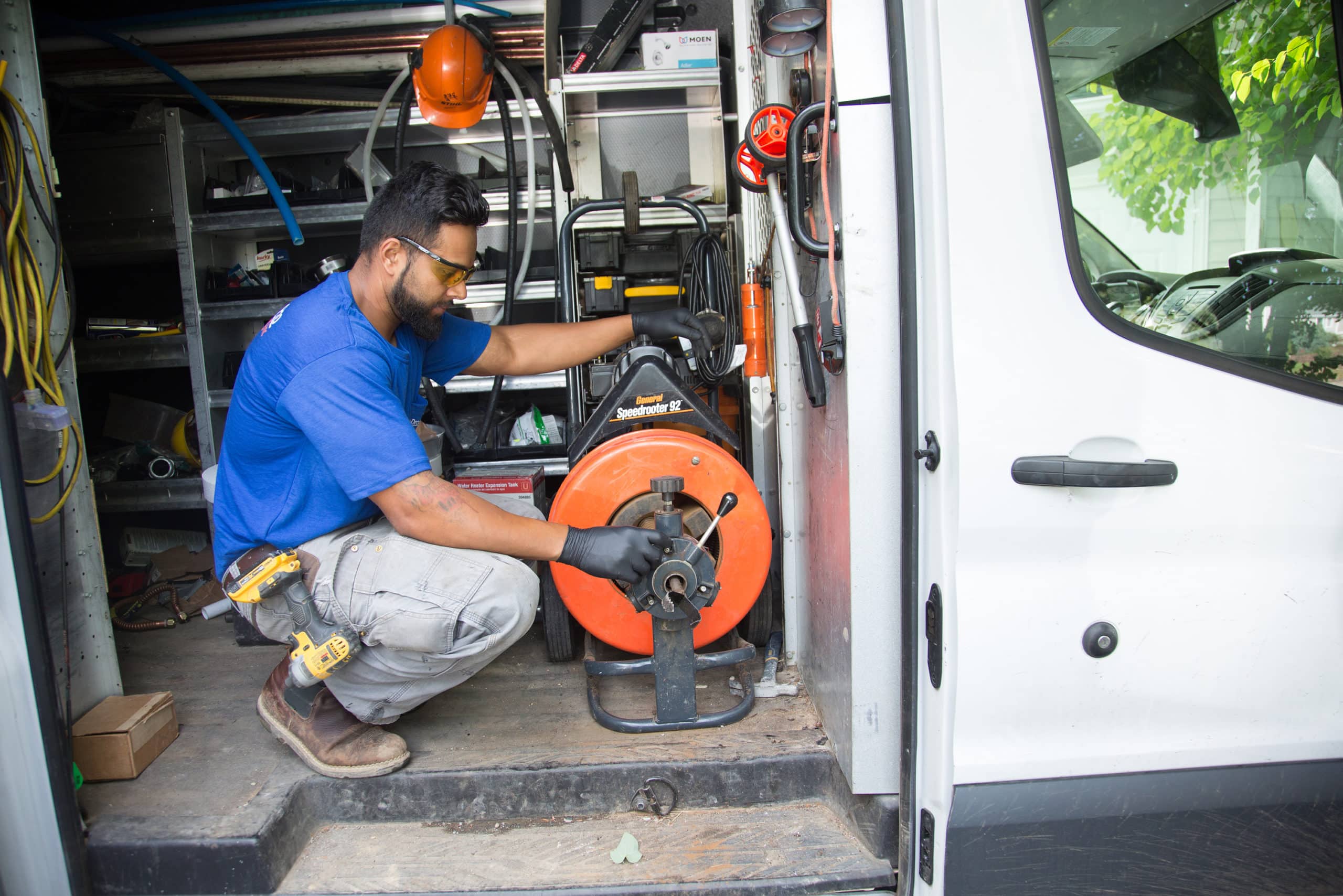 Most home or property owners don't know where to begin when it comes to their sewer lines. The word sewer brings to mind a dark, dank place far  underground, usually out of sight and out of mind. In fact, you usually don't think about your sewer line or clean out until there's an issue and oftentimes that can be too late. When that happens, you will need to hire sewer cleaning experts in the King County area who are knowledgeable and adept at figuring out which plumbing solution is the right one for you.
If you are having issues with your sewer line, or any other plumbing issues, call DrainPro Plumbing right away. We will arrive promptly with the right tools and equipment to access your sewer cleanout and clean up your sewage system so it will be safe and clean to use! Our years of experience in the plumbing industry have made us experts in sewer line repair and replacement and sewer clean out drain cleaning. When you reach out due to a sewer clean out problem, we recognize that speed and effective actions are the most important things for you and your home. At Drain Pro Plumbing, we don't hesitate, not when it comes to taking care of sewer clean outs installations or repairs. Any time we accept a new job, we do our best to make the experience as smooth of a process as possible for our customers.
Our sewer and drain cleaning services cover almost all types of drain and sewer systems in your home for Seattle and the surrounding areas. This can include drains through the toilet, sink, shower, bathtub, and more. We will repair and clean your sewer system, septic-system, and any other system with clogs in your home. With the right equipment and tools provided by our trusted Seattle plumbers, the functions we all use to keep ourselves structured every day will operate as good as new.
Drain Pro Plumbing offers 24/7 services with respectful and quality customer service. Our plumbers are reliable, knowledgeable, and certified. We offer up-front pricing and direct access to a plumber for your questions and concerns regarding any of the work we are helping you with. The world of sewer lines and plumbing systems is vast and difficult to navigate without the proper guidance. Let our team help assist you on your sewer clean out journey the next time you need to have your sewer clean out serviced. We have plumbers standing by to help you in your time of need.
Call us today to get a sewer cleaning service done on your septic system by Drain Pro Plumbing!