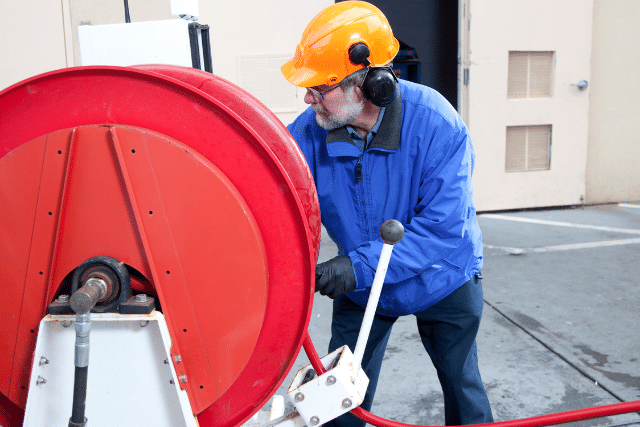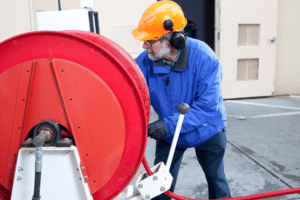 We know what you may be thinking, what is hydro jetting and why is it important? We are not only here to provide our best quality service to you but also to make sure you are well informed about any service you may need.
Hydro-jetting is an innovative new process that involves using a high-pressure water jet system for deep cleaning pipes. It is a highly recommended strategy to clean pipes quickly and efficiently, as opposed to using plumbing snakes or drain cleaner products that often leave waste and residue left behind. The pressure that the hydro jet starts at is around 1,200 PSI (pounds per square inch).  To put that in perspective, a firehouse used by fire departments all over Kent and King County typically runs between 100 to 300 PSI.  
By using the hydro jet pressure technique, your pipes will never be cleaner! You're guaranteed to have the cleanest sewer drains in your home, whether it be in your bathtub, sink, or toilet. Anywhere in your home, the hydro-jet process can be put into action, leaving you and your family relying on spotless, cleansed drains. 
Kent Hydro Jet Cleaning 
Hydro-jetting is the best way to go when considering a pipe cleanout. It is a preferable alternative to other methods because it doesn't damage pipes or leak chemicals into our environment. It is an eco-friendly process that consists of all water usage! The water sets at high-speed powers through the pipes and cuts through a majority of all blockages and build-up that can occur in sewer pipes on a regular occasion. 
In addition to effectively clearing out congestion in the sewer pipes, hydro jetting will also wipe clean the entire pipeline. Every side, loop, and crevice in your pipes will be left with no remaining debris because hydro jetting cleans out all areas of the pipe, instead of only cleaning small portions. Once again, hydro-jetting is the best solution to your dirty drains and is the best option to deep clean without the use of chemicals.  
Hydro Jetting Services Kent
While hydro jetting cannot fix every blockage issue, it is the best choice for safely and effectively cleaning out your pipes. On occasion, our plumbers will use heavier machinery, like an Electric Eel, to break up blockages quicker with its rapidly spinning steelhead. You can rely on our trained and equipped plumbers in the King County area to get the job done in any way that works to best clean your drains in the safest way possible.
You won't find proper hydro jetting tools in any maintenance store, so the only way to get it done is by our professionals. Though hydro jetting seems straightforward and simple, it does indeed require special equipment and adequate experience. If done incorrectly, you could damage your pipes or improperly clean them and have leftover debris. 
Whether it be your sewer drain pipes or the pipeline in your kitchen, Drain Pro plumbers have the expertise and training necessary for effectively using hydro jetting to clear out your pipes.